how to turn my salon & spa business into an empire, Melissa!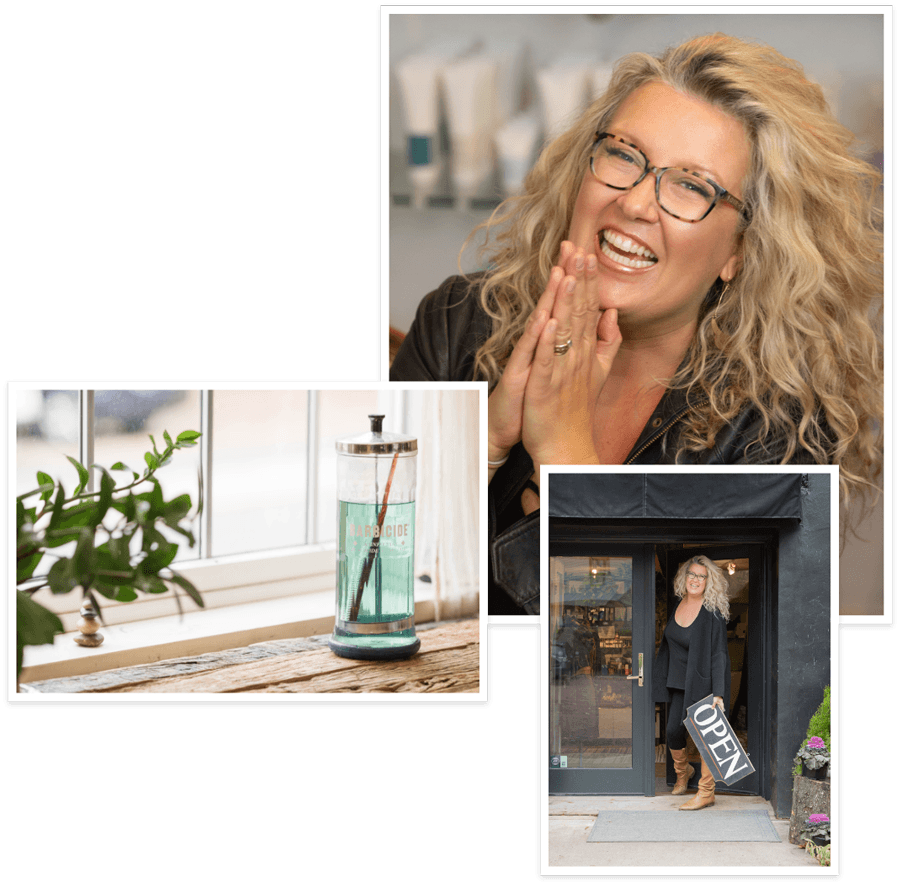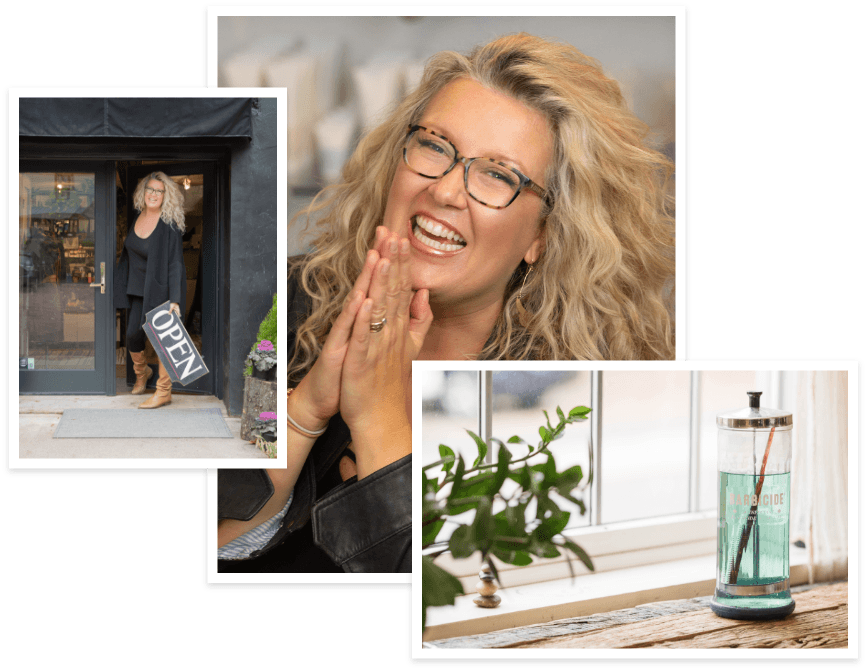 how to turn my salon & spa business into an empire, Melissa!
When it comes to building your salon or spa business...
…you deserve to create a world where you can run the business of your dreams while still having time to see the girls for drinks after work.
I'm Melissa Joy Olson and I help women support, love, and care for themselves as they make the transition to business owners.
Don't let chronic burnout stop you from becoming queen of your

The beauty and wellness industry prides itself on hustling through long workdays, clashing creative egos, and always putting your clients before yourself. As a stylist, esthetician, or massage therapist, you're probably more than used to working 60 hours a week while you barely see your family.
If you've made the transition to salon or spa owner that pressure to succeed can squeeze even tighter.
Making the shift from your creative comfort zone to a world filled with tax forms, hiring, planning sales events, and crunching numbers might not be the vision of business ownership you had in your head.
Burnout is real, but it doesn't have to consume your life.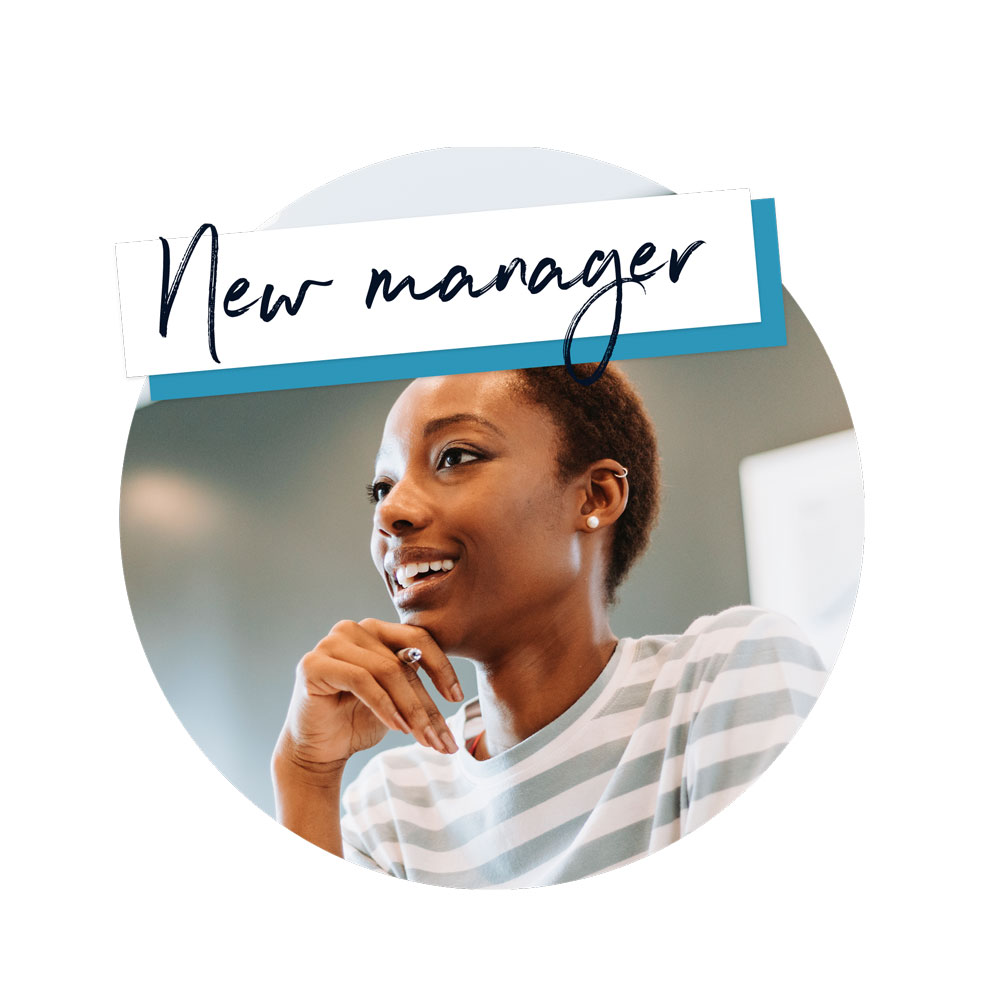 New manager who's feeling isolated from her coworkers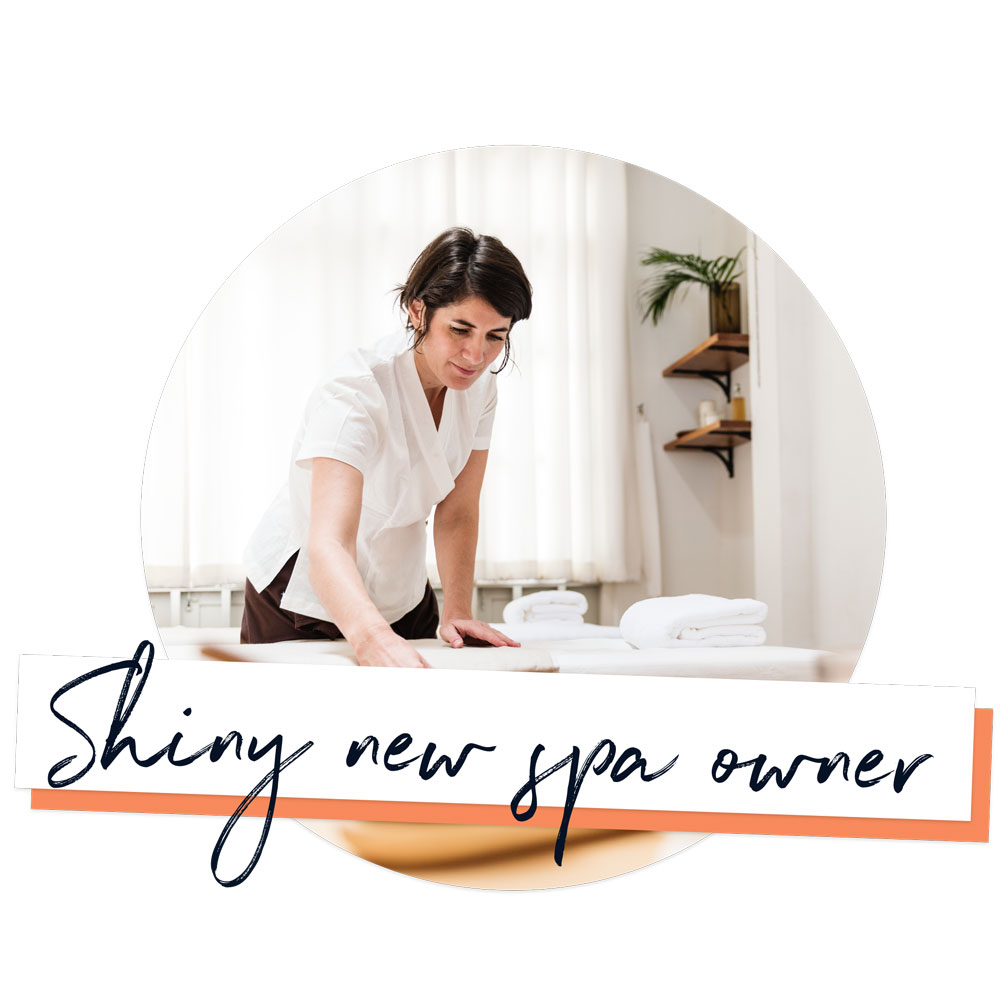 Shiny new spa owner who's terrified of getting it wrong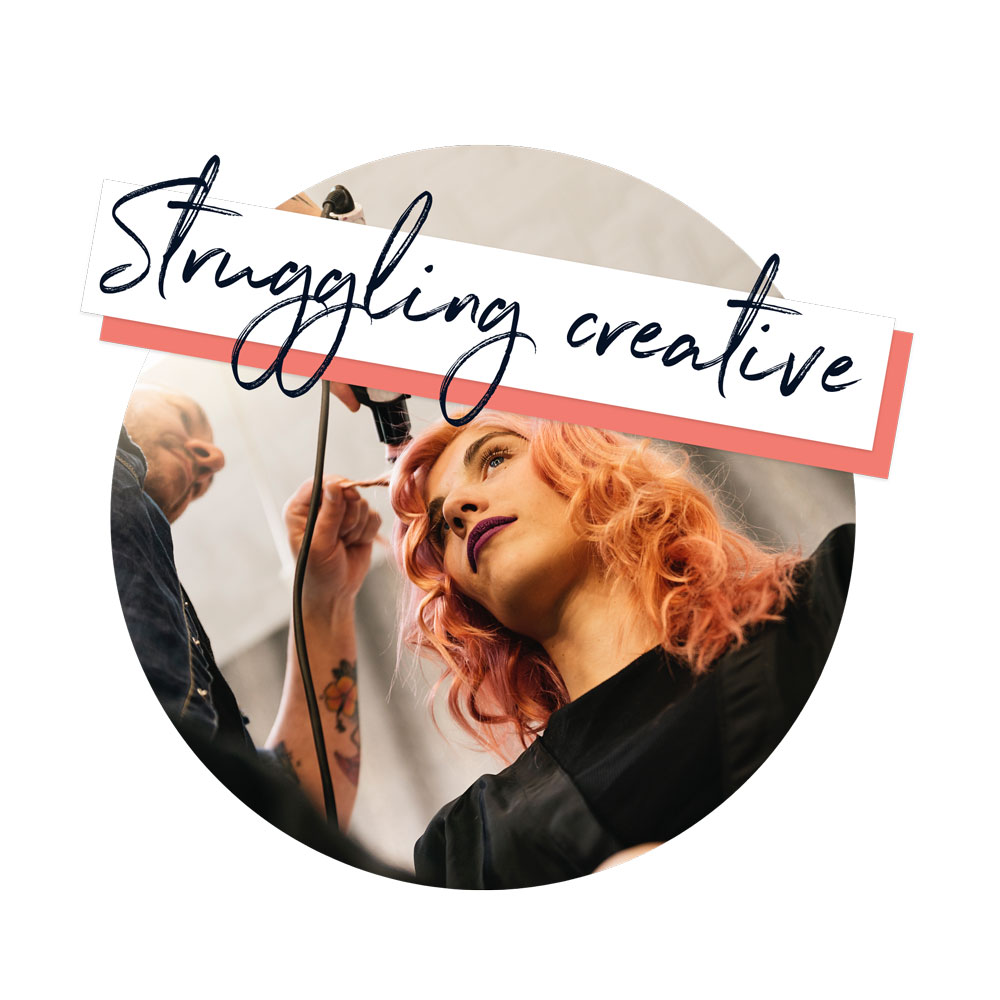 A struggling creative who's fallen out of love with her business
Reclaim your social life and

I'm here to tell you that you can be a badass business woman and still have a life. You can also rock the tedious day to day tasks behind running a business even if you're a die hard creative.
I work personally with creative salon and spa owners to dig into how they can build a better business, engage their staff, hire more effectively, find work-life balance, and make small changes that see big results.
I'll get you:
This is a renewable 3 month process that will get you excited about your salon business again.
Here's how it works:
Don't have the time to commit to a long-term relationship? I hear you. That's why I also offer a 1 day intensive version of my consulting.
Here's how it works: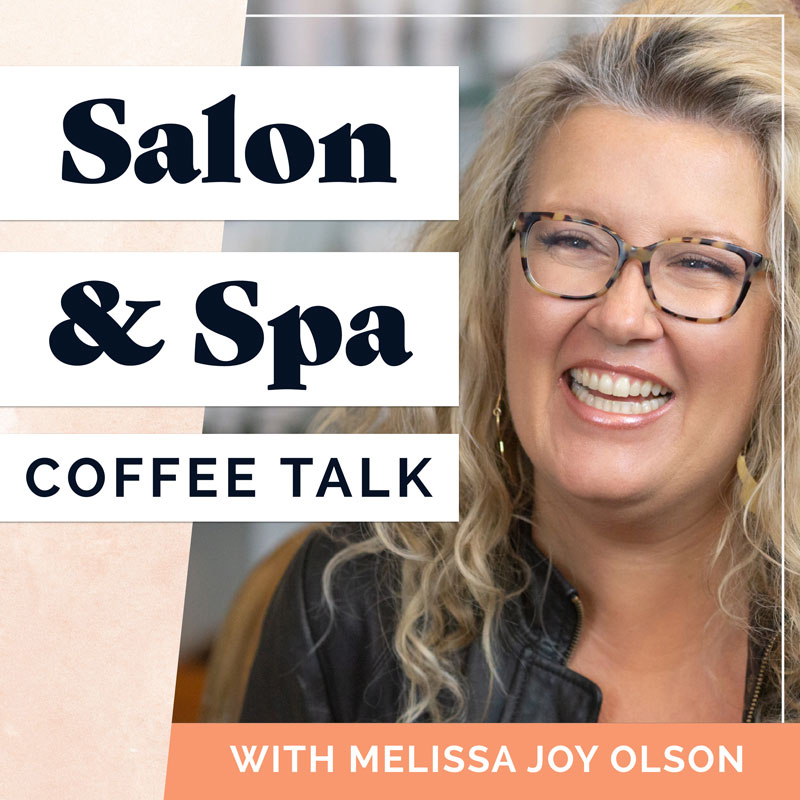 Get practical advice geared towards creative humans so you can spend less time putting out fires at work and more time at home with your family.
Salon & Spa Coffee Talk is a hub of advice, information, and real - no bullshit - talk about how you can achieve success and balance as a salon or spa owner.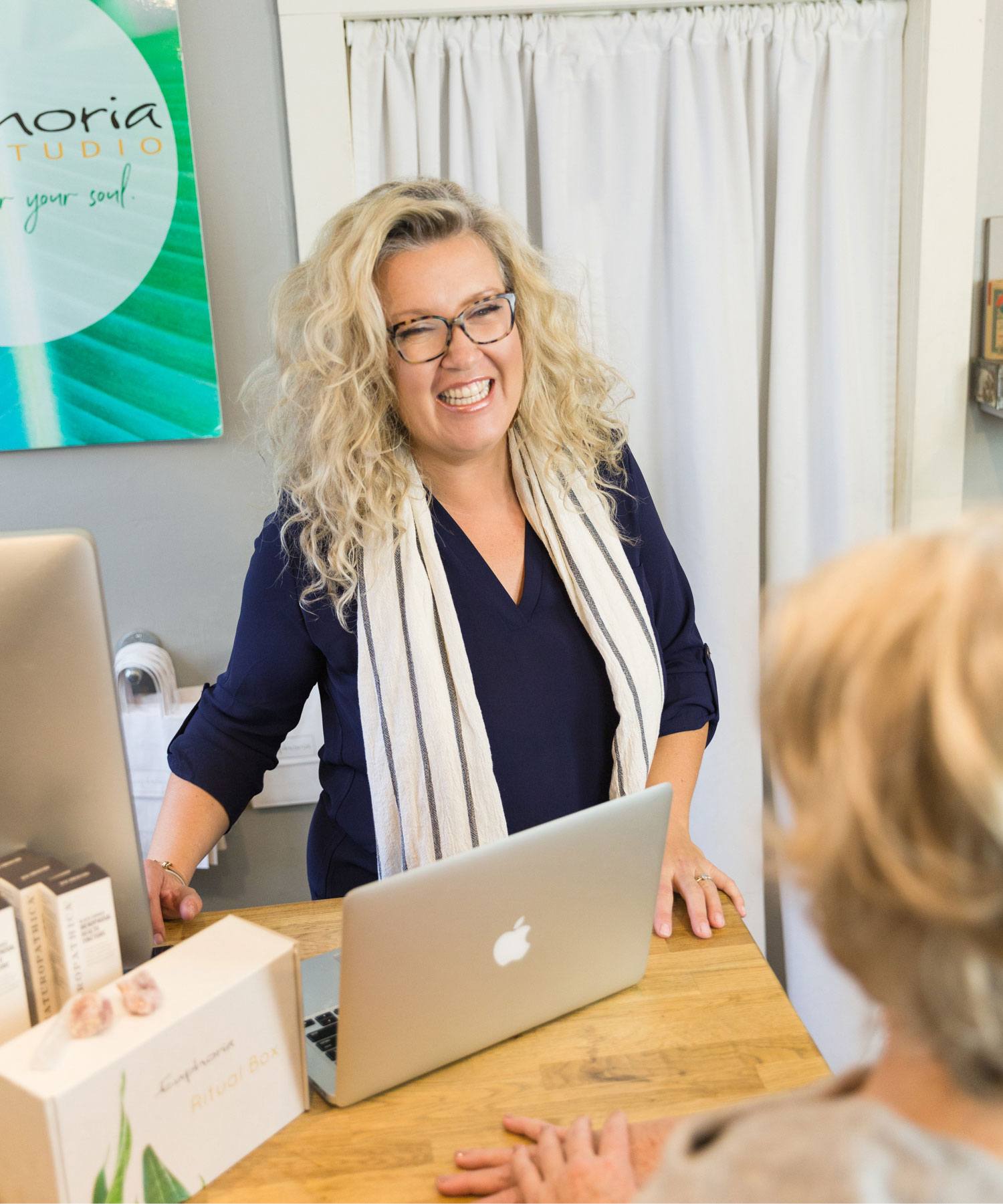 Does anyone else feel like it's the wild west out there right now?…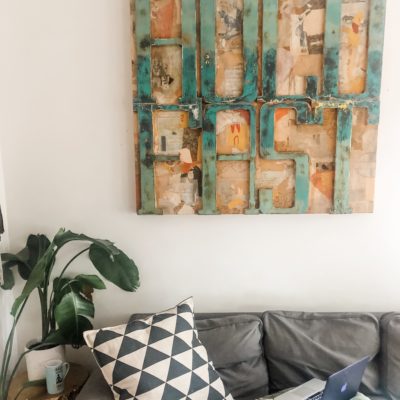 Listen. There's so much EVERYTHING right now, lots of noise and heaviness, so…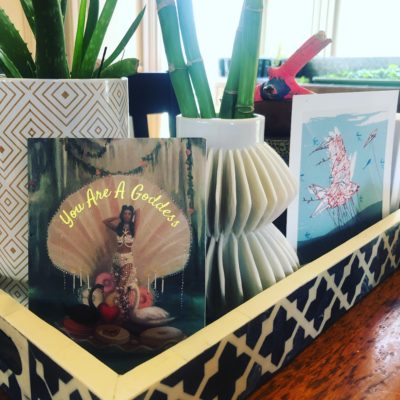 Well, here we are, Shutdown Week… Seven? Eight? But really who's counting at…

So you decided to take the leap from creative to owner of your own salon or spa — and it's not everything you've been dreaming of.
There are some things that seem universally difficult about business ownership.
We're talking isolation, unforgiving hours, teaching yourself how to do everything from taxes to training new staff to writing a business plan.
But the beauty and wellness industry is its own beast:
My name is Melissa Joy Olson and I have this radical idea
that you shouldn't have to absolutely burn yourself out to be successful as a salon owner.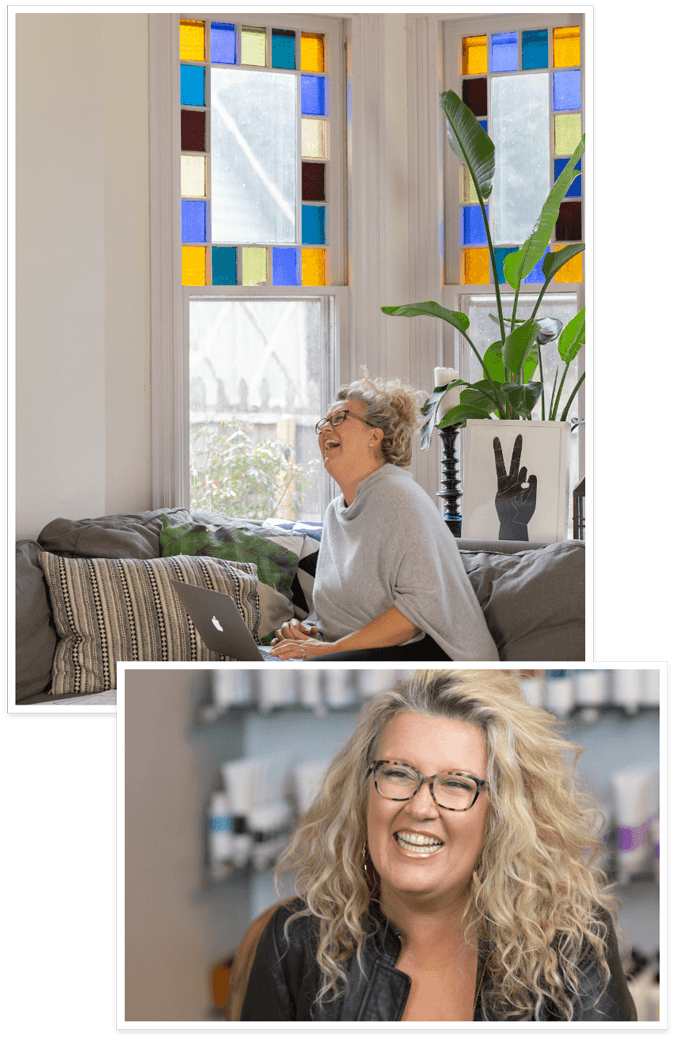 I'm the founder and CEO at Euphoria Studio in Frenchtown, NJ, and have been working with dazzling women in the beauty & wellness industry for the past 25 years. I learned the value of self-care by watching the small personal rituals of my grandmother, and now I work to help women take time for themselves as they build their own salon and spa businesses.
I've been through the 60+ hour work weeks, and I've felt the pressure of always having to be the one with all the answers — I'm the owner after all.
But it was through these challenges that I re-evaluated my priorities, doubled down on building a team that would support each other through rough times, and ended up with exactly the life I asked for.
Now, I help fellow salon and spa-preneurs build sustainability in their businesses through self-love.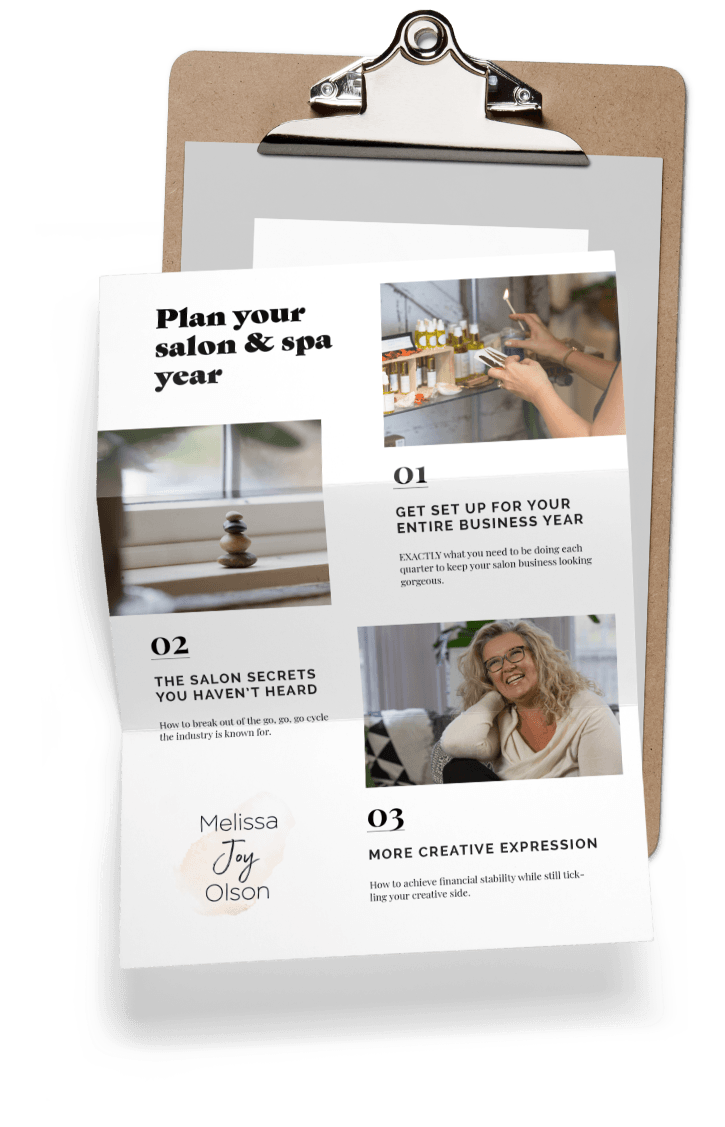 Snag my free Plan Your Salon and Spa Year download and learn EXACTLY what you need to be doing each quarter to keep your salon business looking gorgeous.