Does anyone else feel like it's the wild west out there right now? Some of us have already reopened, some of us are waiting to do so, and whether you've been in the salon and spa business for a few years or a few decades… this is new.
So to me, that means it's the perfect time to sit and chat with you about balance and boundaries. Do you have strong boundaries, or have the lines gotten a little bit blurry? And ego aside, how are you showing up? For your staff, your managers, but also for yourself?
It TRULY is a hard to do some times, and if you are feeling tugged and pulled, or if you feel as if you do not have control over your day to day chances are the above not only applies but it might be time to do something about it. It might actually be time to start some new rituals that might just become habit if you work at it.
Reopening your Salon & Spa?
Grab the Temporary Shutdown & Reopening Plan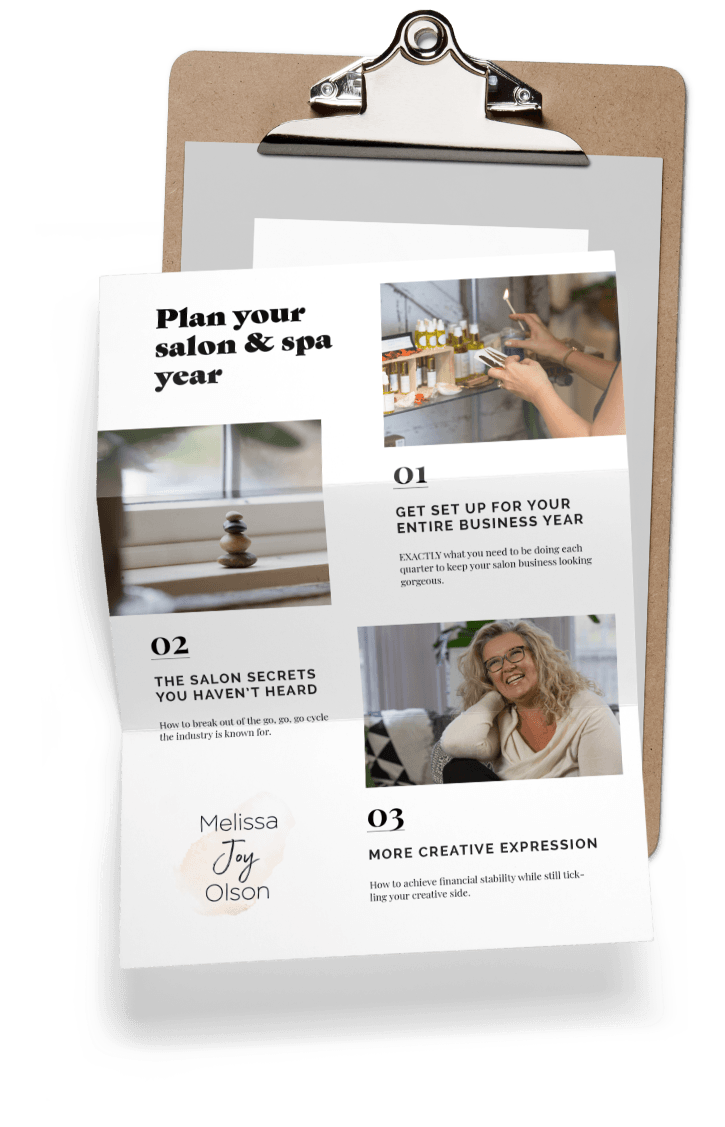 Snag my free Plan Your Salon and Spa Year download and learn EXACTLY what you need to be doing each quarter to keep your salon business looking gorgeous.